TOKYO, July 18, 2016. Smartmedical Corp. and TMJ announce the results of their collaborative research project that began February 2015. The results of the project confirm that Smartmedical's Smart Call Center System, equipped with its proprietary vocal emotion recognition technology Empath, has successfully improved the conversion rate for outbound telemarketing.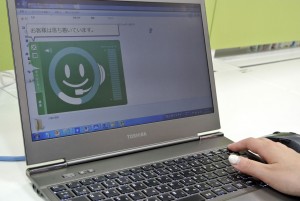 "We started our collaborative research in order to verify whether our vocal emotion recognition technology is efficient for call center quality management. After 18 months of research, we found that our Smart Call Center System has improved the conversion rate for outbound telemarketing. We consider this a huge success," says Takaaki Shimoji, a Smartmedical Corp. board director. "Utilizing the data and results we've acquired, we will develop new call center services with emotion recognition technology"
The Smart Call Center System can visualize and analyze both clients' and TSRs' (telephone service representatives) emotions in real-time. Multiple call center companies have already achieved success after adopting the system. "There are many possibilities in Smart Call Centers. For instance, the system can detect TSR's motivation. In our collaborative research, we find that satisfactory performers' motivation scores evaluated by the system are higher than that of low performers. This motivation score is a new indicator of TSR's performance, which can be utilized to evaluate and improve our service quality," says Satoshi Kinoshita, a TMJ division manager of Business Innovation Division.
Smartmedical and TMJ have already agreed to continue their collaborative research.
About Smartmedical
Smartmedical Corp., comprised of PCC and ICT self-care divisions, is the leading authority in developing PCC (Primary Care Clinics), new medical service platforms at and near railway stations in Tokyo and major cities in Japan that provide preventive medical services and primary care. ICT self-care division supports PCC projects with its advanced ICT technology. It develops and licenses Empath, vocal emotion recognition technology for mental health care. In addition to mental health care services, multiple service sectors such as robotics, call centers, and VR also utilize Empath technology.
By analyzing multiple physical properties of the voice, Empath can identify emotions in real-time, regardless of the language. It has been developed and refined through collaborative research programs with prestigious universities such as the University of Tokyo and Nara Institute of Science and Technology. Empath won the 2015 Japan Resilience Award first prize, and an excellence award at MCPC Award 2015.
For more information on Empath, please visit https://webempath.net/lp-eng/.
About TMJ
TMJ is a leading authority in designing and operating call centers including research and analytics, temporary help service, and human resource development services. In 1992, TMJ was founded as an independent spin-off of Shinkenzemi, Japan's largest mail order business of Benesse Corporation, whose core business is distance education. TMJ is now expanding its business filed into BPO (business process outsourcing) and the global business service. In 2013, TMJ acquired 100% ownership of BiOS, Inc, a bilingual IT outsourcing service provider. In 2015, TMJ established Jie Sheng Communication Services (Shanghai), Inc and TMJP BPO Services, Inc. in Manila, Philippines.