2016.10.25
Smartmedical's Empath at the "Happiness Forum" by Dubai Police GHQ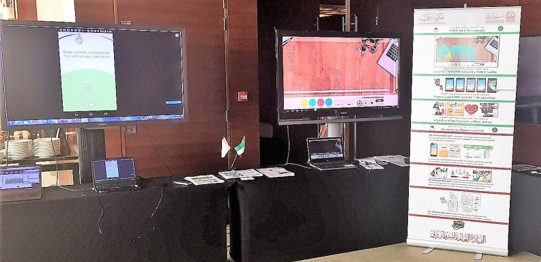 Smartmedical Corp. was invited to the "Happiness Forum" held by Dubai Police General Headquarters at the Intercontinental Hotel in Dubai on October 24th 2016, as a sole private company.
UAE has established the Ministry of Happiness to enhance happiness status among employees and customers of its government to become world's happiest country. The Minister for Happiness, HE Ohood Al Roumi, participated in this forum as she is initiating the improvement of happiness status in Dubai Police
As the patron, HH Shaikh Hamdan bin Mohammed bin Rashid AL Maktoum, the Crown Prince of Dubai also participated in the forum. We demonstrated our Emotion-AI " Empath", the vocal emotion recognition technology to both of them as one of the considerable method to support the improvement in happiness status.
HOME > Smartmedical's Empath at the "Happiness Forum" by Dubai Police GHQ