On March 30th, Hazumu Yamazaki from our ICT division took a stage at Slush Tokyo 2017 as a speaker of the panel discussion "The Future and Reality of AI and the Rise of Affective Computing". Thanks to all of you who came to see.
Slush Tokyo, which marked a record high of more than 5,000 attendees and 500 startups this year, is clearly increasing its attention as a platform where Japanese startups can meet international entrepreneurs and investors.
We had a very large number of visitors come to our booth of Emotion AI "Empath" during the event, for which we would like to express our gratitude.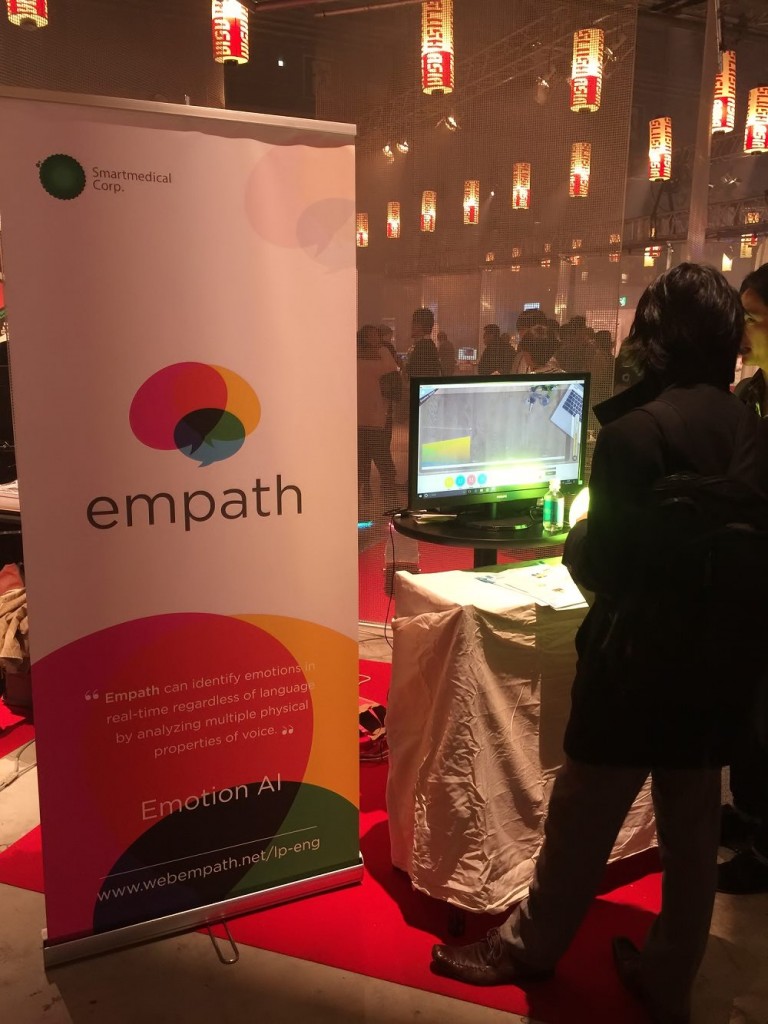 For details of Slush Tokyo, visit http://tokyo.slush.org/