We create platforms that enable all people to enjoy good health, any time.

For the future where we can always enjoy good health, we provide medical and healthcare service from patients' and consumers' perspectives. In order to achieve our goal, we created a spatial and structural platform of innovative medical and healthcare services Our platform is realized in convenient locations where people can become healthier with the highest level of service and all people can work productively and find fulfillment. We research and inform society of the latest health technologies and scientific knowledge. We define these projects as "Smartmedical," a new medical and healthcare business field, and spread our innovative concepts to the world.

Management Members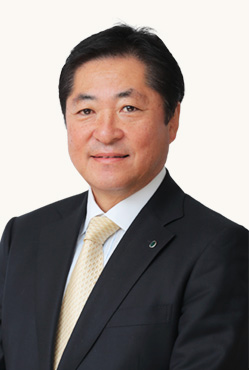 Nozomu Shibasaki
CEO
Nozomu founded Smartmedical in order to realize new platforms in the medical business. He has over 20 years of experience leading property management, and medical consulting and marketing.Over the course of his career, he has succeeded in developing dozens of suburban-type medical malls around Tokyo's metropolitan area. His medical mall projects receive coverage from various media outlets, including the Nikkei, NHK, CNBC, and World Business Satellite. Under his leadership as CEO, Nozomu endeavors to create a completely new medical business concept, PCC, by developing medical malls inside and near commuter rail stations around metropolitan areas. Two PCC clinics were established in Tokyo and Sendai, functioning as primary care clinics for preventive medicine and general outpatient care, portal-care clinics as a branch of local-core hospitals, and polyclinics, which are able to treat patients using multiple physicians.He graduated from Shonan High School andJapan Ground Self-Defense Force Technical High School.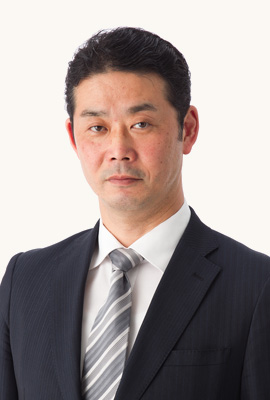 Shinya Adachi
Board Director, GM of PCC Department
Shinya is board director and general manager of the PCC Department. Shinya has over 15 years of experience leading medical product development and sales, especially online medical booking systems for clinics and information display systems for patients.As a GM of the PCC Department, he is responsible for developing PCC projects in Tokyo and other metropolitan areas in Japan. He has contributed to establishing PCC clinics in Tokyo and Sendai. He graduated from Chubi Central Art School.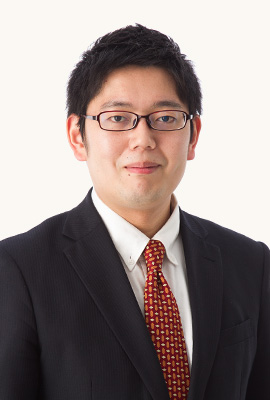 Takaaki Shimoji
Board Director, GM of ICT Department
Takaaki joined Smartmedical as general manager of the ICT department in 2011.As GM of the department, he developed Empath, a vocal emotion recognition software. Under his leadership,Empath has been adopted in various business fields such as mental health, call centers, and robotics, with a presence in domestic and international markets. Prior to joining Smartmedical, Takaaki served as the board director of Yunin Corp, and contributed to the revitalization of Yunin township in Hokkaido by developing an agricultural experience game app for Mixi (the largest SNS in Japan). He holds a B.A. from Waseda University in Education from the Department of Japanese Language and Literature.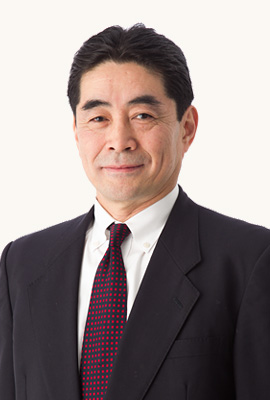 Hiroshi Koyanagi
Executive Director, Global Strategy Department
Hiroshi is Smartmedical's executive director, a position from which he leads the global business strategy team. Prior to joining Smartmedical in 2013, He held a variety of leadership roles at NHK, Misawa Homes Institute of Research and Development, Japan Chemical Database, and the Sailor Pen Co., Ltd. He was a visiting researcher at MIT Media Lab. from 1989 to 1991. He applied his leadership experience in business to the education field as a trustee of the Shonan Institute of Technology in 2002, and a part-time lecturer at the Kwansei Gakuin University Business School in 2010. He holds a B.A. from International Christian University in Education from the Department of Social Science.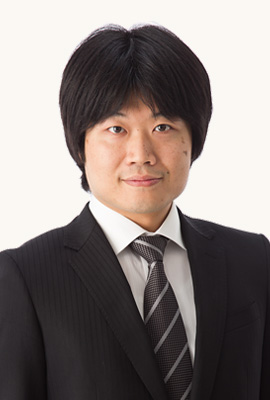 Kazunari Ishii
Executive Director, Business Administration Department
Kazunari is executive director at Smartmedical. Prior to his current role, Kazunari held a variety of accounting and financial leadership positions, building successful startups in Japan. He has contributed to fund-raising for Smartmedical Corp. by gaining investments from various prestigious listed companies. He holds a B.A. from Waseda University School of Law.

Head office
| | |
| --- | --- |
| Address | 4F, 3-8 Dai2kioityou Bld., Kioicho, Chiyoda-ku, Tokyo, 102-0094, Japan |
| | |
| --- | --- |
| Phone | TEL.+81 (0) 3 3230 4010 |
Sendai branch
| | |
| --- | --- |
| Address | Kearny place Sendai Ekimae-dori Bldg.702 1-5-28 Honchou, Aoba-ku Sendai-shi, Miyagi, 980-0014, Japan |
| | |
| --- | --- |
| Phone | TEL.+81 (0) 22 397 6240 |
HOME > Corporate Information